Robotics and Electronics
Price
CHF 50
Number of participants
12 max.
Languages
Main: English / Other: Spanish, French
Required skills
Beginners, ages 13 to 17
Notes

Lunch included

New deadline! Registration until April 15, 2016 via the dedicated form

For all enquiries: workshops@mappingfestival.com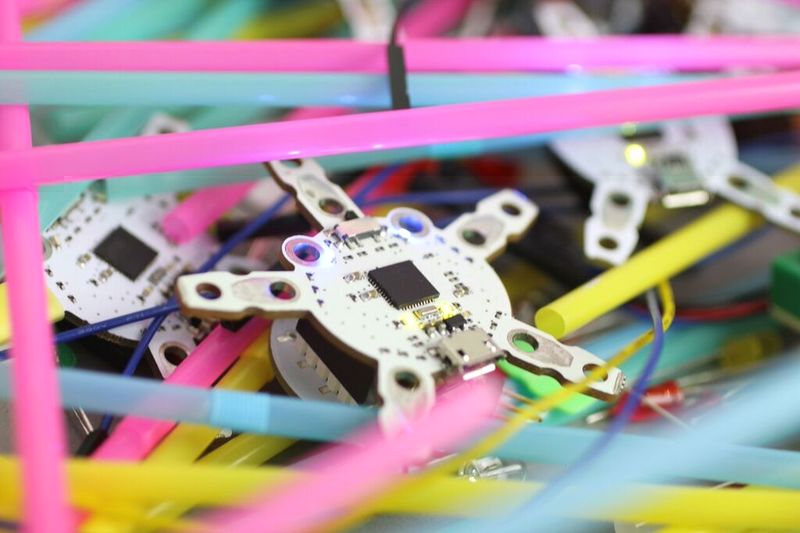 Intended for teenagers and youngsters between 13 and 17 years old, the workshop Robotics and Electronics will teach them how to build "moving robots" thanks to the fun and simple tools Strawbees and Quirkbot.
Strawbees is a game kit using drinking straws to easily build a variety of structures, while Quirkbot is its essential complement: a robotics kit that animates all Strawbees creations and makes them move!
Participants will also have the occasion to learn about basic concepts of programming, and build a small robotic arm with micro-servomotors (mearm) controlled through the Arduino platform.
Price
CHF 50
Number of participants
12 max.
Languages
Main: English / Other: Spanish, French
Required skills
Beginners, ages 13 to 17
Notes

Lunch included

New deadline! Registration until April 15, 2016 via the dedicated form

For all enquiries: workshops@mappingfestival.com